Ah, Downtown Spokane! Nestled in the heart of Washington, this city is a culinary gem waiting to be explored. With a rich history and a vibrant food culture, Downtown Spokane offers a smorgasbord of dining options that cater to every palate. Whether you're a local or a visitor, embarking on a gastronomic journey through the top restaurants is an experience you won't want to miss.
Fun Fact: Did you know that Spokane is known as the "Lilac City" and is the birthplace of Father's Day? It's also home to Spokane Hoopfest, the world's largest basketball tournament!
What Makes it a Foodie Destination?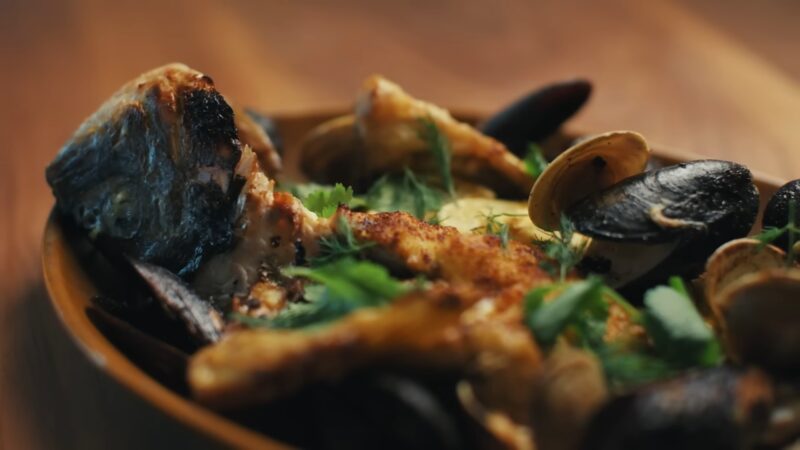 Spokane's rich history dates back to the Spokane tribe, whose name means "children of the sun" in Salishan. The city has witnessed the westward expansion, the establishment of trading posts, and the growth spurred by the Northern Pacific Railway. With such a storied past, it's no wonder that the culinary scene in Spokane is a delightful blend of traditional and contemporary flavors.
Diversity in Cuisine
From the hearty meals inspired by the early settlers to the modern fusion dishes, Downtown Spokane offers a diverse range of cuisines. Whether you're in the mood for some local Pacific Northwest flavors or international delicacies, there's something for everyone.
Thriving Local Food Culture
Spokane's location along the Spokane River and its proximity to fertile agricultural lands have contributed to a thriving local food culture. Fresh produce, locally sourced meats, and a community that values sustainability make dining in Spokane a unique experience.
Pro Tip: When in Spokane, always ask for the local specials. You might discover a new favorite dish!
4 Criteria for Selecting the Best Restaurants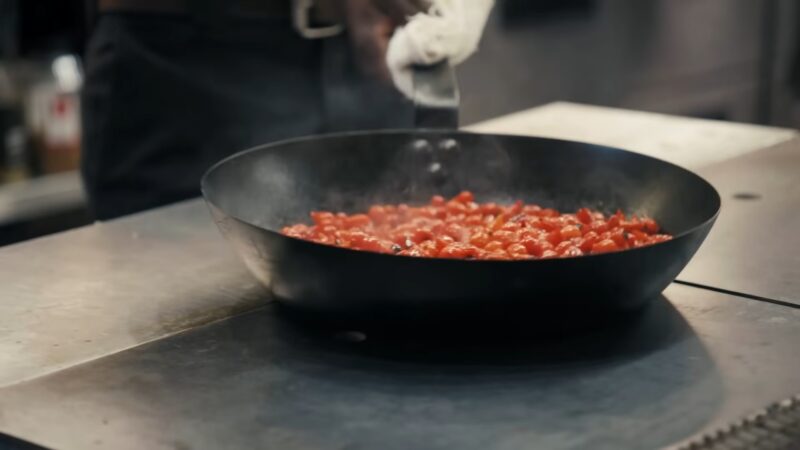 1. Quality of Food
It goes without saying that the quality of food is paramount. Fresh ingredients, skilled preparation, and a passion for creating delightful dishes are what set the best restaurants apart.
2. Ambiance and Atmosphere
The dining experience isn't just about the food. The ambiance, décor, and overall vibe of a restaurant play a crucial role in making a meal memorable.
3. Service and Hospitality
A warm welcome, attentive service, and a genuine desire to make diners feel at home are hallmarks of top-notch restaurants.
4. Value for Money4
Great food doesn't always have to come with a hefty price tag. Value for money is about offering delicious meals at prices that deliver satisfaction in every bite.
Fun Fact: Spokane's downtown area boasts some of the city's oldest Romanesque Revival-style buildings, many of which were designed by the renowned architect Kirtland Kelsey Cutter.
Top 10 Restaurants in Downtown Spokane
1. Wooden City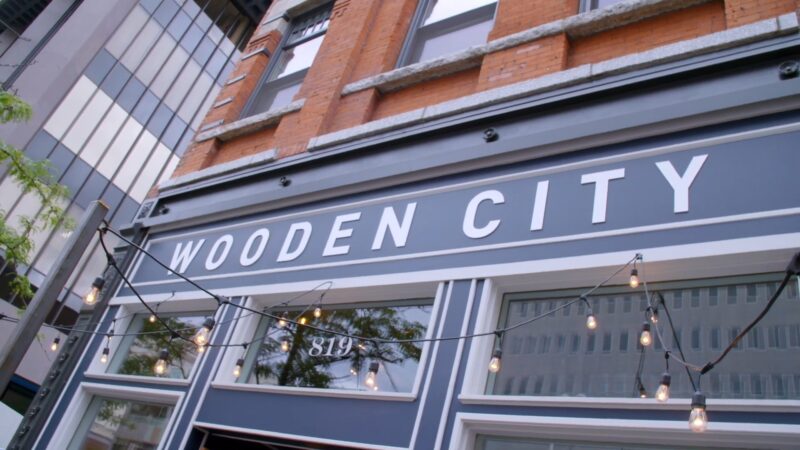 Nestled in the heart of downtown Spokane, Wooden City offers a delightful fusion of comforting American cuisine paired with refreshing drinks. Their sincere hospitality creates an atmosphere where every diner feels welcomed.
With a focus on locally sourced ingredients and a commitment to genuine hospitality, Wooden City has carved a niche for itself among the city's gastronomic landmarks. And if you're planning a visit, don't forget to make a reservation; it's always bustling with food enthusiasts!
2. Wild Sage American Bistro
If you're seeking a blend of farm-to-table freshness with a touch of fine dining, Wild Sage is your go-to spot. Located centrally in downtown Spokane, this bistro boasts of high-quality meats, fresh seafood, and seasonally-inspired dishes.
Their accolades, including being featured in Travel + Leisure's "100 Best Restaurants Worth Splurging on This Year," speak volumes about their culinary excellence. It's not just a meal; it's an experience that celebrates the essence of Spokane's rich food culture.
3. Mizuna
A true gem in downtown Spokane, Mizuna has been serving innovative Northwest cuisine since 1996. Their emphasis on seasonal, honest, and clean dishes has made them a favorite among both locals and visitors. With a dedicated vegetarian menu, Mizuna ensures that there's something delightful for everyone.
Whether you're seated in their cozy interiors or enjoying a meal on their tucked-away seasonal patio, the ambiance complements the culinary journey. And if you're planning a special event, their private dining room is the perfect spot to create cherished memories.
4. Italia Trattoria
A symphony of flavors awaits you at Italia Trattoria. Located on S Cannon Street, this restaurant is a haven for those who appreciate the intricate nuances of Italian cuisine. With a focus on fresh ingredients and authentic recipes, Italia Trattoria offers a dining experience that transports you straight to the heart of Italy.
Whether you're dining inside or al fresco, the ambiance is perfectly curated to complement the culinary delights. And if you're in the mood for a cocktail, their Red Margarita is a must-try!
5. Gander & Ryegrass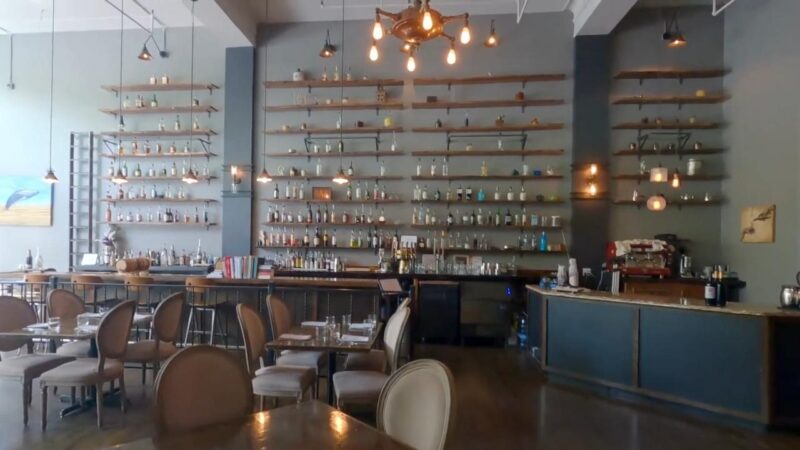 Contemporary Italian fine dining finds a new definition at Gander & Ryegrass. Situated on W Main Avenue, this restaurant is all about innovation, quality, and a touch of tradition. Open for lunch, brunch, and dinner, their menu is a testament to the versatility and richness of Italian cuisine.
The ambiance, with its modern aesthetics, sets the stage for a memorable meal. And if you're someone who enjoys the outdoors, their new covered, enclosed, and heated patio is the perfect spot to enjoy a meal with a view.
6. The Barrel Steak & Seafood House
While we couldn't access detailed information about The Barrel Steak & Seafood House, it's known among locals and visitors alike for its impeccable steak and seafood offerings. The name itself is a testament to its specialty.
Imagine succulent steaks, perfectly grilled, paired with the freshest seafood selections. The Barrel promises a dining experience that's both sophisticated and hearty. It's not just a meal; it's a celebration of flavors.
7. Vieux Carre NOLA Kitchen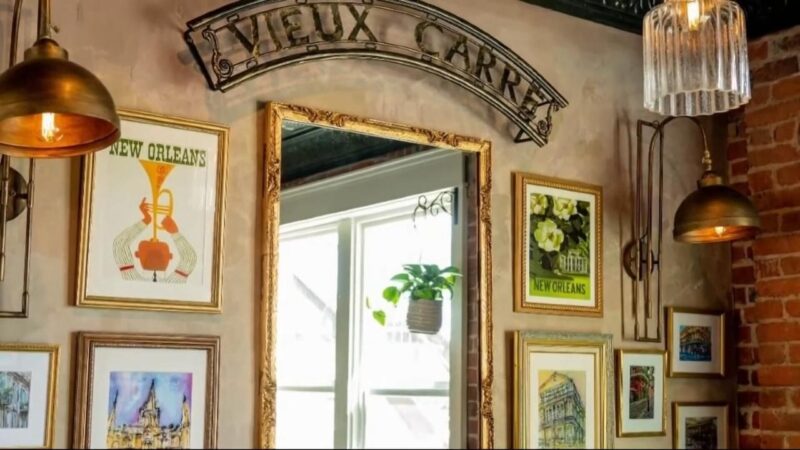 While we couldn't access detailed information about Vieux Carre NOLA Kitchen, its name evokes the vibrant spirit of New Orleans' French Quarter. Known for its Southern charm and Creole-inspired dishes, Vieux Carre promises a culinary journey to the heart of Louisiana.
With a focus on authentic flavors and a lively ambiance, this restaurant is a must-visit for those looking to experience a slice of the Big Easy in Spokane.
8. Ruins
Ruins, a name that intrigues and invites curiosity. Though we couldn't delve deep into their offerings, the buzz around town is that Ruins is a place where culinary experimentation meets classic flavors.
With a menu that's ever-evolving and a setting that's both intimate and eclectic, Ruins has carved a unique space in Spokane's dining scene. It's not just about food; it's about an experience that lingers long after the meal is over.
9. Churchill's Steakhouse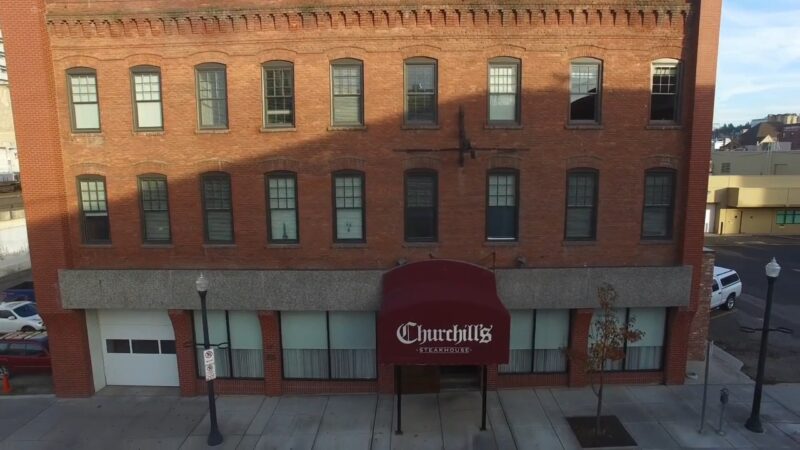 Elegance, sophistication, and impeccable culinary craftsmanship define Churchill's Steakhouse. Located on South Post Street, this steakhouse is all about the finest USDA Prime beef, aged to perfection. But it's not just about the steaks; their award-winning wine selection elevates the dining experience to new heights.
Whether you're celebrating a special occasion or simply indulging in the finer things in life, Churchill's offers an experience that's both timeless and memorable. And if you're looking for a gift that speaks volumes, their Prime Steak Gift Boxes are a testament to their commitment to quality.
10. Anthony's at Spokane Falls
Perched overlooking the mesmerizing Spokane River and upper falls, Anthony's at Spokane Falls is a culinary oasis in the heart of downtown Spokane. Specializing in the freshest Northwest seafood and produce, this restaurant promises a dining experience that's both visually and gastronomically delightful.
The cascading river, paired with their exquisite dishes, sets the stage for a memorable meal. Beyond the food, the ambiance reflects the unique personality of Spokane, making every visit an affair to remember. And if you're in the mood for a mid-day treat, their happy hour from 3 pm to 6:30 pm is a must-try!
3 Honorable Mentions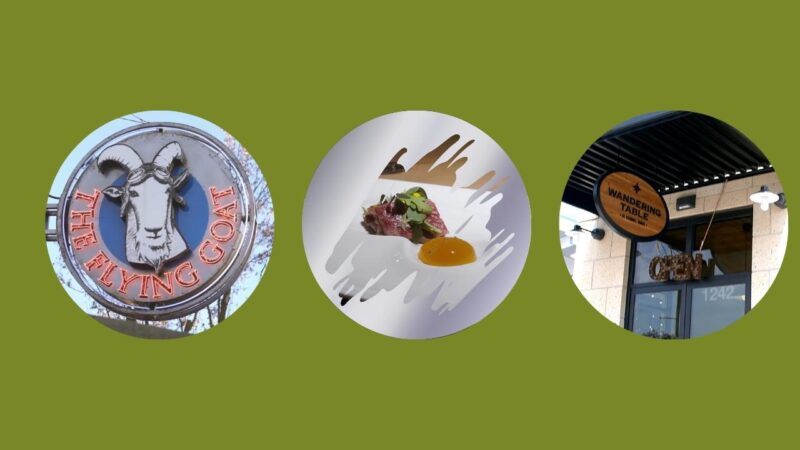 While we've explored the top 10 restaurants in Downtown Spokane, there are a few more that deserve a special shout-out. These establishments have made significant contributions to the city's culinary landscape.
1. The Flying Goat
Known for its artisanal pizzas and craft beers, The Flying Goat is a favorite among locals. With its quirky decor and a menu that's both innovative and comforting, it's the perfect spot for a casual dinner or a weekend brunch.
2. Clover
Set in a beautifully restored early 20th-century home, Clover offers a blend of modern cuisine with a touch of nostalgia. Their farm-to-table approach ensures that every dish is fresh, flavorful, and reflective of the season.
3. Wandering Table
A culinary adventure in every sense, Wandering Table is all about dishes that tell a story. Their tasting menus are a journey through flavors, textures, and culinary traditions.
Pro Tip: Always keep an eye out for seasonal specials in these restaurants. They often source local ingredients at their peak, resulting in dishes that are truly exceptional!
Dining Experiences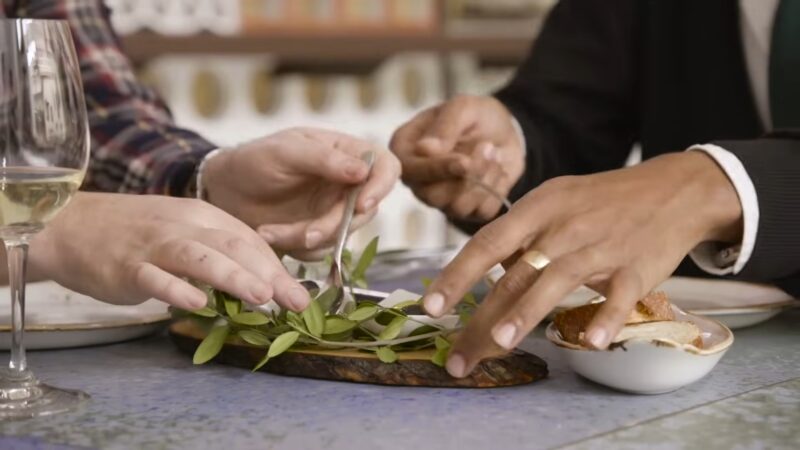 The Overall Dining Experience
Downtown Spokane isn't just about individual restaurants; it's about the collective dining experience. The city offers a blend of historic charm, modern innovation, and a community that's passionate about food. Whether you're dining by the river, in a historic building, or in a modern establishment, the ambiance, service, and food come together to create memories.
Culinary Trends and Innovations
Spokane has seen a rise in fusion cuisines, with chefs blending global flavors with local ingredients. There's also a growing emphasis on sustainability, with many restaurants focusing on organic produce, ethical sourcing, and waste reduction.
Insights from Locals and Visitors
Talk to any local, and they'll have their own list of favorite spots and hidden gems. Visitors often rave about the warmth of the people, the quality of the food, and the uniqueness of each dining experience.
Planning Your Culinary Adventure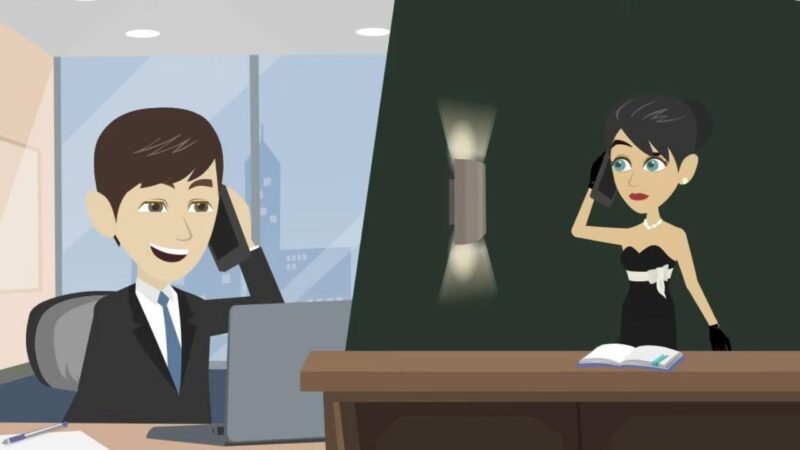 Making Restaurant Reservations
Weekends can be busy, especially in the popular spots. It's always a good idea to book in advance. Many restaurants offer online reservations, making the process seamless.
Exploring the Area's Food Scene
Consider taking a food tour! It's a great way to sample a variety of dishes and learn about the city's culinary history. Also, don't hesitate to ask locals for recommendations; they often know the best spots that might not be on the typical tourist radar.
Budget-Friendly Dining Options
While there are plenty of upscale dining options, Downtown Spokane also offers a range of budget-friendly eateries. From food trucks to cozy cafes, there's something for every wallet.
FAQ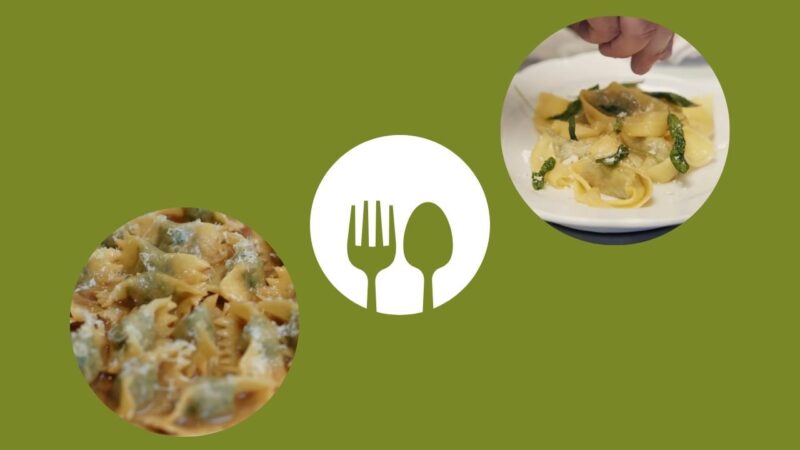 Are There Any Vegetarian or Vegan-Friendly Restaurants in Downtown Spokane?
Absolutely! Many restaurants in Downtown Spokane, including Mizuna, offer dedicated vegetarian and vegan menus. Additionally, most eateries are accommodating and can tweak their dishes to cater to dietary preferences.
How Has the Culinary Scene in Spokane Evolved Over the Years?
Spokane's culinary scene has seen a significant evolution, moving from traditional dishes to incorporating global flavors. The emphasis on farm-to-table, sustainability, and fusion cuisines showcases the city's adaptability and commitment to culinary excellence.
Is Downtown Spokane Suitable for Family Dining?
Yes, Downtown Spokane offers a range of family-friendly restaurants. Whether you're looking for kid-friendly menus, spacious seating, or a relaxed ambiance, there's something for every family.
Are There Any Culinary Events or Festivals in Downtown Spokane that Food Enthusiasts Should Look out For?
Downtown Spokane hosts several culinary events throughout the year, celebrating its rich food culture. From wine tastings to food festivals, there's always something happening that brings the community together and showcases the city's culinary talents.
Conclusion
Downtown Spokane is more than just a city center; it's a culinary tapestry woven with history, innovation, and passion. Each restaurant, cafe, and eatery adds its unique thread, creating a vibrant and diverse gastronomic landscape.
From the cascading waters of Spokane Falls to the bustling streets lined with eateries, the city invites you to savor, explore, and celebrate its culinary wonders. So, whether you're a seasoned foodie or someone just beginning their culinary journey, Downtown Spokane promises an adventure that tantalizes the taste buds and warms the heart.
Here's to many more delicious explorations in this culinary gem of the Pacific Northwest! Explore an exquisite selection of fine dining establishments in Seattle, known for their exceptional culinary experiences, to discover the true gems of gastronomy in the Pacific Northwest.